First Lines Fridays is a weekly feature for book lovers hosted by Wandering Words. What if instead of judging a book by its cover, its author or its prestige, we judged it by its opening lines?
Pick a book off your shelf (it could be your current read or on your TBR) and open to the first page
Copy the first few lines, but don't give anything else about the book away just yet – you need to hook the reader first
Finally… reveal the book!
∇∇∇∇∇∇∇∇∇∇∇∇∇∇∇∇∇∇∇∇∇∇∇∇∇
I am lying in bed next to my brother, Lupin.
He is six years old. He is asleep.
I am fourteen. I am not asleep. I am masturbating.
I look at my brother and think, nobly, "This is what he would want. He would want me to be happy."
After all, he loves me. He wouldn't want me to be stressed. And I love him—although I must stop thinking about him while I'm masturbating. It feels wrong. I am trying to get my freak on. I can't have siblings wandering into my sexual hinterland. We may share a bed tonight—he left his bunk at midnight, crying, and got in next to me—but we cannot share a sexual hinterland. He needs to leave my consciousness.
"I have to do this on my own," I say to him firmly in my head, placing a pillow between us for privacy. This is our little, friendly Berlin Wall. Sexually aware adolescents on one side (West Germany), six-year-old boys on the other (Communist Europe). The line must be held. It is only proper.
∇∇∇∇∇∇∇∇∇∇∇∇∇∇∇∇∇∇∇∇∇∇∇∇∇
– DRUMROLL –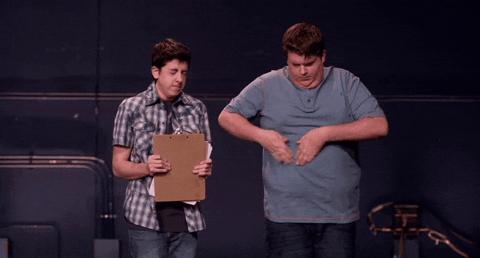 It's
How to Build a Girl

by Caitlin Moran!
Synopsis:
The New York Times bestselling author hailed as "the UK's answer to Tina Fey, Chelsea Handler, and Lena Dunham all rolled into one" (Marie Claire) makes her fiction debut with a hilarious yet deeply moving coming of age novel.
What do you do in your teenage years when you realize what your parents taught you wasn't enough? You must go out and find books and poetry and pop songs and bad heroes—and build yourself.
It's 1990. Johanna Morrigan, fourteen, has shamed herself so badly on local TV that she decides that there's no point in being Johanna anymore and reinvents herself as Dolly Wilde—fast-talking, hard-drinking Gothic hero and full-time Lady Sex Adventurer. She will save her poverty-stricken Bohemian family by becoming a writer—like Jo in Little Women, or the Bröntes—but without the dying young bit.
By sixteen, she's smoking cigarettes, getting drunk and working for a music paper. She's writing pornographic letters to rock-stars, having all the kinds of sex with all kinds of men, and eviscerating bands in reviews of 600 words or less.
But what happens when Johanna realizes she's built Dolly with a fatal flaw? Is a box full of records, a wall full of posters, and a head full of paperbacks, enough to build a girl after all?
Imagine The Bell Jar written by Rizzo from Grease. How to Build a Girl is a funny, poignant, and heartbreakingly evocative story of self-discovery and invention, as only Caitlin Moran could tell it.
∇∇∇∇∇∇∇∇∇∇∇∇∇∇∇∇∇∇∇∇∇∇∇∇∇
∇ I hope you enjoyed today's FLF! Comment a link to your FLF post if you made one, so I can check it out. Follow DegenerateReads for more bookish content, social media links are below as always, and thanks for reading!
---
∇ Follow Me! ∇
Bookstagram • Twitter • Goodreads
---